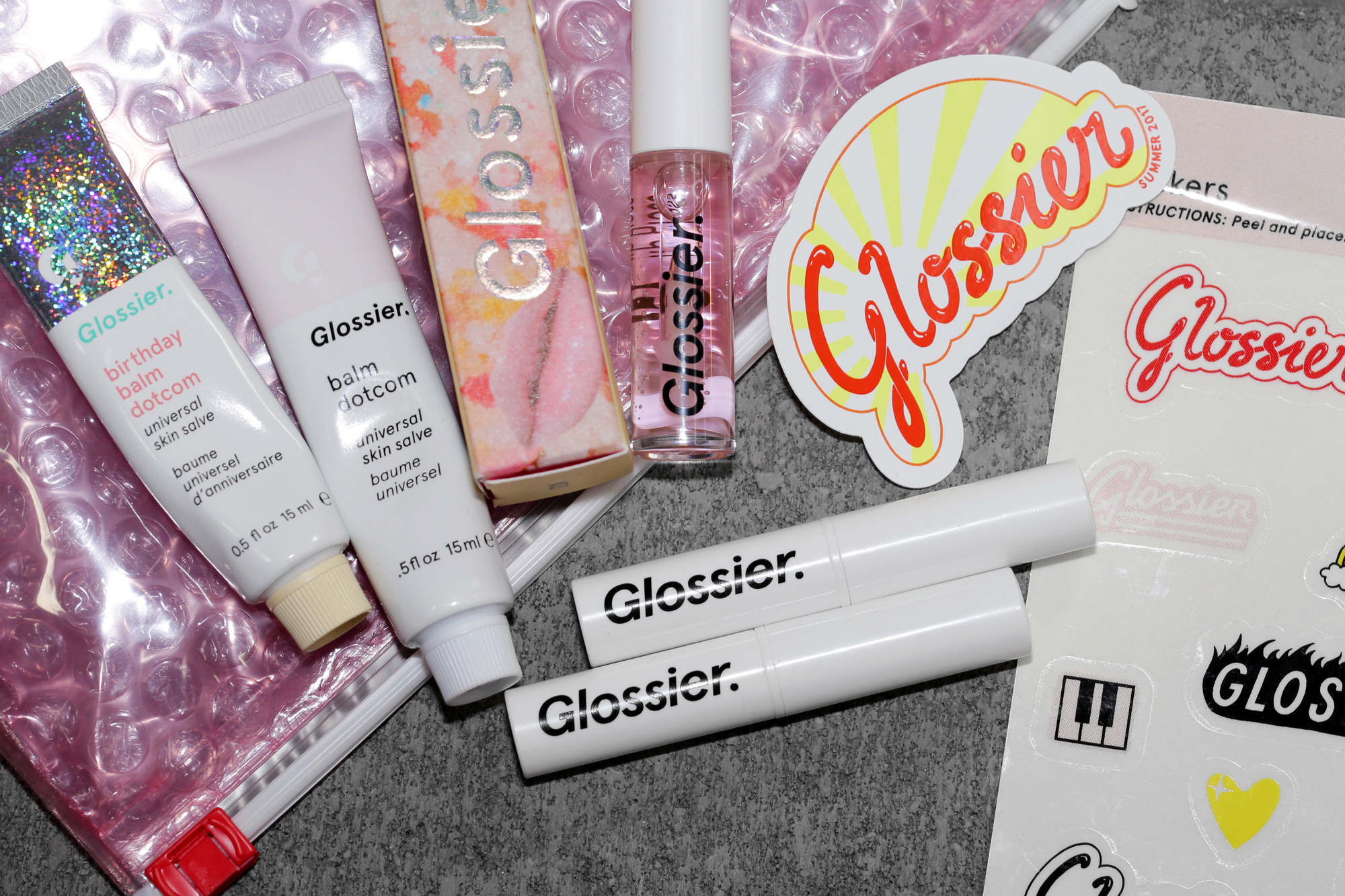 is finally in Canada. Here's the low down.
Being in your twenties is pretty amazing. It's a time of discovery and learning who you are and what you like. You're probably here looking for a review on Glossier products, and you're gonna get one, but give me a second here.
As a girl (or guy) in your twenties, you're confident enough to do a lot of things that you wouldn't have dared in your teens. It's likely that you also have a job(s) which allow you to party and splurge once in a while. When I received Glossier's complete line-up of lip products I was immediately transported to 2005. I was fresh out of school after graduating with a liberal arts degree that only seemed to get me a string of unsatisfying admin jobs. I was also working part-time at a record store just for the discount (RIP HMV). I was also experimenting with makeup, had a ridiculous asymmetrical haircut, and way too many piercings (with cartilage scars as proof).
Enough about me here's more deets on Glossier's lip products.
GLOSSIER REVIEW
So the name of this stuff is just fantastic. Clap, clap for your copywriters, Glossier. It's a universal salve that does what it says – it's multi-purpose, seals in moisture and helps relieve chapped skin. The original is unscented, while the birthday scent is sweet and a little nauseating. My main beef with this is that it's $15 and MADE WITH PETROLEUM JELLY. What. I ain't paying $15 for synthetic ingredients when I can get good old Vaseline for a fraction of the cost. Pass. Next.
If you're looking to draw mad attention to your lips, a clear gloss like this is going to do the job. It's going to make your lips so glossy that people may have a tough time looking at anything else. Hot or distracting? Maybe a bit of both. Good thing about this gloss is that it isn't sticky. Bad thing is that it's $17, and that seems like a lot for a one trick pony.
Straight from the website - "Generation G is a new kind of lip color that gives the look and finish of just-blotted lipstick, without the blot". Is that true? Ya. Was it amazing? It was OH-KAY. The colours are quite nice and likely flattering for all skin tones, but it felt, well, cheap. It's $20, which is close to what a MAC lipstick would cost, and we all know MAC lipstick is forever legit. It reminded me drugstore lipsticks that I'd buy on sale, then blot off for the same effect. For half the price, I think I'd rather just do that.
Glossier, I ain't trying to hate on you. You've got your good points. And if was I was 24 and still figuring out what I like about beauty products, this would be a very different review. But I'm 35. I will straight up spend $50 on lipstick because I'm a grown ass woman with a good job and I can. I also like a good deal when I'm not splurging on a product, and these don't feel like a good deal. They feel like well marketed products that will appeal to younger people who still have to choose between buying a lipstick or buying lunch. Glossier kind of reminds me of someone you'd date in your twenties – fun and cute, but kind of lacking substance. But over time could it be fun, cute and WONDERFUL? Sure, maybe, but not just yet.